3 Reasons To Eat Together As A Family
The dining room table. The kitchen table. The breakfast nook. Chances are, each of our homes have at least one of these spaces inside of it. A space meant as an oasis for conversation, laughter, eating, and togetherness. A place to eat together as a family. However, how often does your table get used as a place for family and friends to gather and share a meal? And is it important? Yes it is, my friends. Very important. Because that table is so much more than a piece of furniture to stub your toe on or to vacuum under. It is a place to bond as a family. To teach your children. To turn off the rest of the world and to soak in the people who truly matter. It may just be the most important piece of furniture in your house.
The world people are raising their families in today is very different than the world of a few generations ago. Gone are the images of a parent or grandparent ringing the dinner bell outside of a farm house, hollering "come and get it!" and a family gathering around a giant table to reflect on their day and share a meal. Now, the new norm is families being divided at dinner time by work schedules or carting children off to extracurricular activities. Our lives keep getting busier and busier and it seems that we have less and less time to focus on the homefront. And less time to eat together as a family around that lovely table collecting dust in our dining room.
But why? What really happens when a family eats together that is so important? Other than eating, of course.
1) Communication…and communication skills.
2) Manners.
3) Role modeling good nutrition
Guys, I know life is nuts. Everyone needs 12 more hours in their day. And, no, I don't know how to shift the planet to get those 12 extra hours and I also don't know where to start changing the craziness that is adult life any more than you do. All I know is this: life is short and kids only stay little for so long. There will never be enough money or time or really anything. But, gathering together, at least a few times a week, as a family and sharing a meal sans cellphones, televisions, or other distractions is such a valuable tradition to bring to your household. Every day can feel like Thanksgiving. Every meal can be an opportunity to get to know your family, the most important people in you life, a little better. Every meal can be be a chance to educate your children (and even learn from them, as well). So eat together as a family….and see how it brings you closer to one another.
.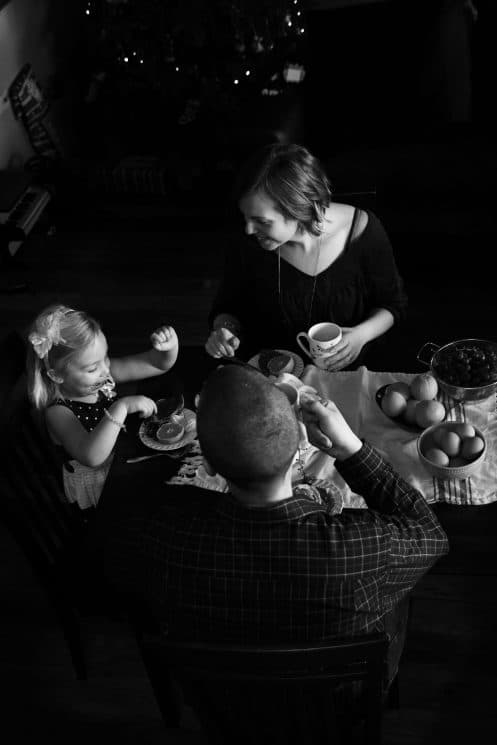 Taesha is a mother and teacher in San Diego, California with a passion for healthy living. Through her site, The Natural Nurturer, Taesha aims to inspire parents and caregivers with ideas and easy wholesome recipes that are family friendly.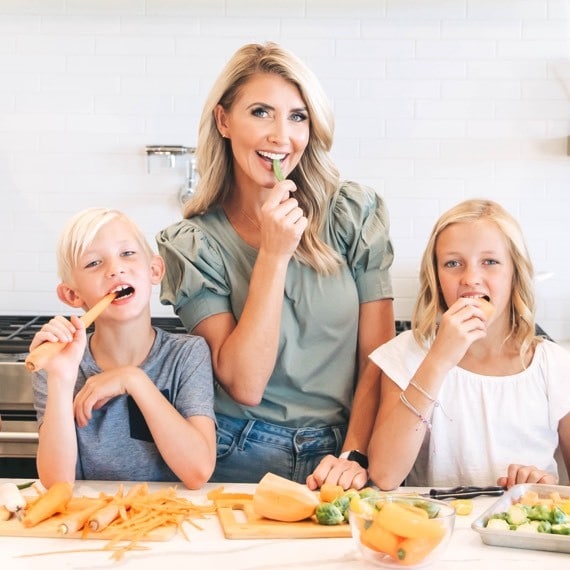 Natalie Monson
I'm a registered dietitian, mom of 4, avid lover of food and strong promoter of healthy habits. Here you will find lots of delicious recipes full of fruits and veggies, tips for getting your kids to eat better and become intuitive eaters and lots of resources for feeding your family.
Learn More about Natalie