Empower yourself to eat great at the 2017 Food Revolution Summit!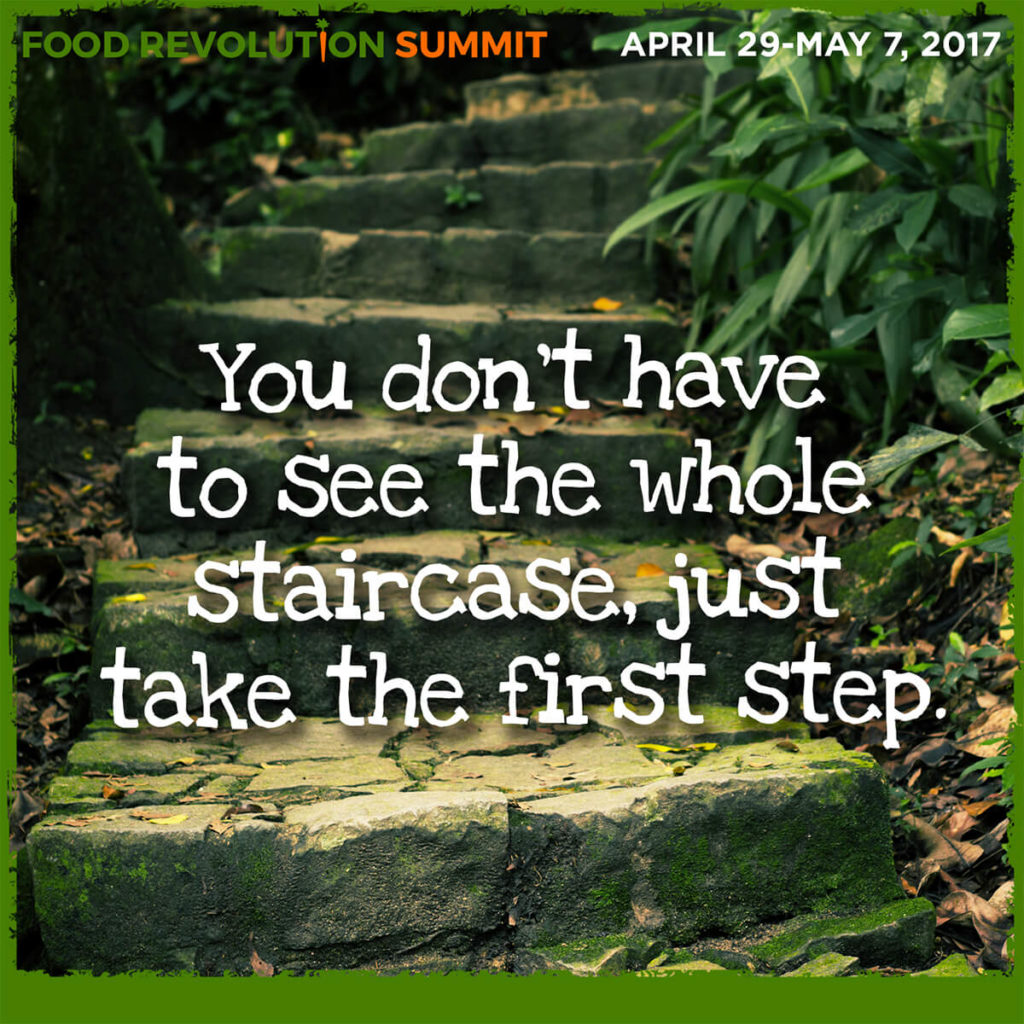 I remember when I first started thinking, "this healthy food thing seems kind of important."
At 22, I was just out of college and living in an apartment in San Diego. I had my own kitchen for the first time in my life, and I realized with a shock that I was actually responsible for feeding myself.
What am I supposed to do now?
For a while I ate out. I bought freezer meals and discount chocolate. I didn't feel great.
Then, little by little, I started buying more unprocessed ingredients: whole chickens, broccoli, strawberries, cans of beans. I switched to whole wheat bread and pasta. I ate at home. And amazingly, I started to notice that I felt ALIVE!
A light bulb switched on.
I realized this healthy food thing IS important. And now that I've got kids, it's more important than ever. Because investing in good nutrition for our kids is investing in the future in the best possible way.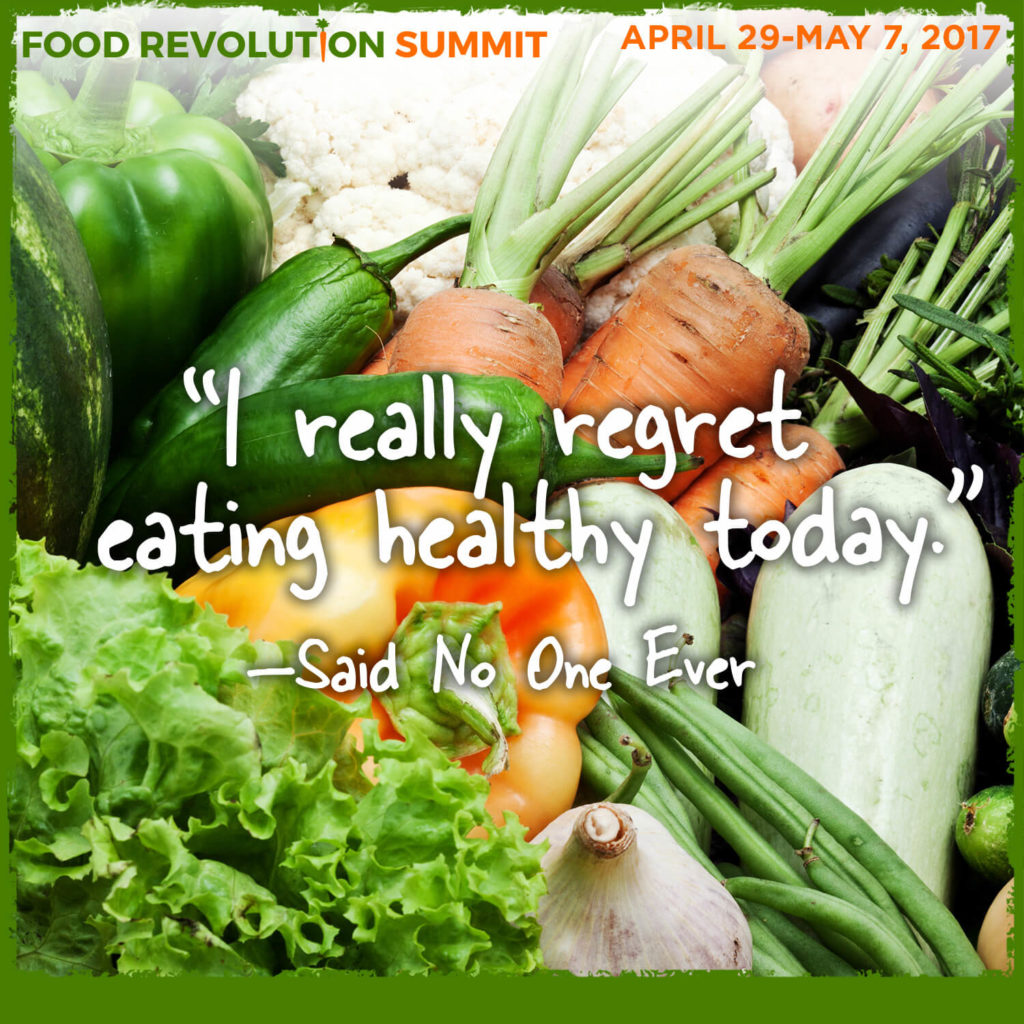 That doesn't mean it's easy to stay motivated. What with the scramble of clarinet lessons and dentists appointments and play dates and laundry and laundry and laundry.
But a little extra inspiration–delivered right when you need it– can go a long way.
Enter The Food Revolution
That inspiration? It's coming on April 29th!
That's when the 2017 Food Revolution Summit begins. And I'm sharing it with you because it's one of the best free resources on the web for regaining your momentum to feed your family right. You can join up with me here.
Now… the details.
The Food Revolution Summit is a nine-day web event featuring engaging interviews with 25 of the food world's most influential doctors, scientists, and activists.
It's free. Totally free. (I know, right?)
John Robbins, who wrote the bestselling Diet for a New America, conducts all the interviews. And the list of speakers includes experts I always keep an ear out for, like Dean Ornish, MD; Michael Greger, MD; Mark Hyman, MD; Vandana Shiva, Ph.D; Christiane Northrup, MD; and Joel Fuhrman, MD.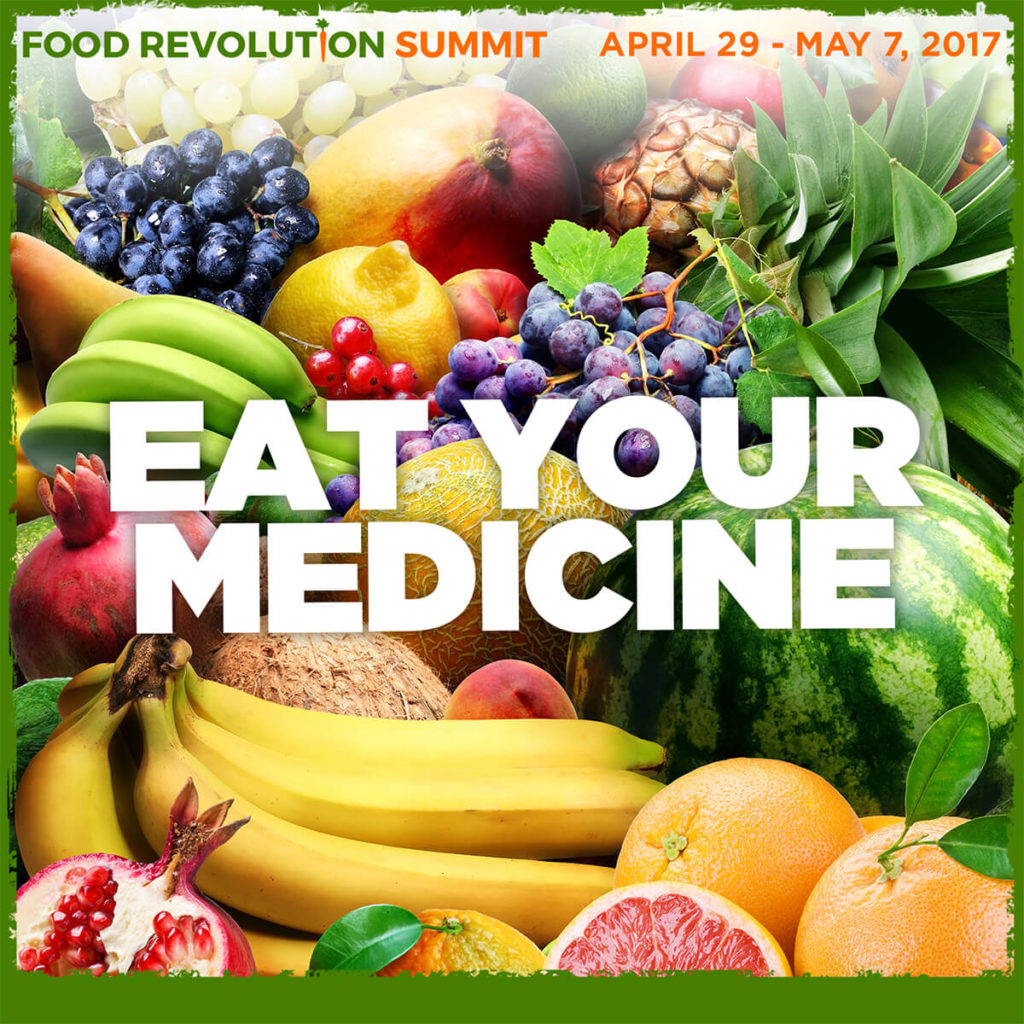 For parents like you and me who care about raising healthy eaters, this summit promises to deliver a ton of information and inspiration to guide you to success. And it's free. Did I say that already?
One more thing: I was amazed to learn that over 123,000 people have already registered to watch the Summit. It's going to be awesome! I don't think they cap the registration, but you never know.
Best to sign up now! Here again is the link to join for free.

I can't wait to learn something new! How about you?