10 Sweet Recipes with Hidden Vegetables
Happy almost near year, guys! It's Arman here again and I've got another (sneaky!) round-up to share with you all today!
This might sound redundant or incredibly cliche, but I feel as though 2015 absolutely flew by! I remember as a high schooler, one of my teachers telling me that the older you get, the quicker time flies. I thought that was a ridiculous fallacy until now, almost a decade later- I wholeheartedly agree.
With the festive season just passing us and the new year a few days away, it's time to make some goals. One goal in particular which is popular amongst many?
Eating more vegetables.
Eating vegetables is something which comes easy for me. I grew up with a mum who ensured my sister and I ate very well. That included a plethora of greens. Unlike my sister who hid her broccoli in her napkin, I enjoyed the taste and had no issues with making them a daily staple. Even as I grew older, it was second nature- From stir-fries, casseroles to hearty salads- It was always an easy feat to incorporate them.
One area in which we tend to overlook or rarely consider is dessert or sweet recipes. It's often assumed that vegetables are only correlated to savory dishes but in actual fact, they can be a sneaky (and delicious!) edition to our sweet friends too. Vegetables like squash, pumpkin, sweet potato, zucchini and even beets are the perfect additions to many baked goods, lending an incredibly moist and/or dense texture.
Let's jump into 10 delicious, healthy dessert or sweet treats which have vegetables hidden in them!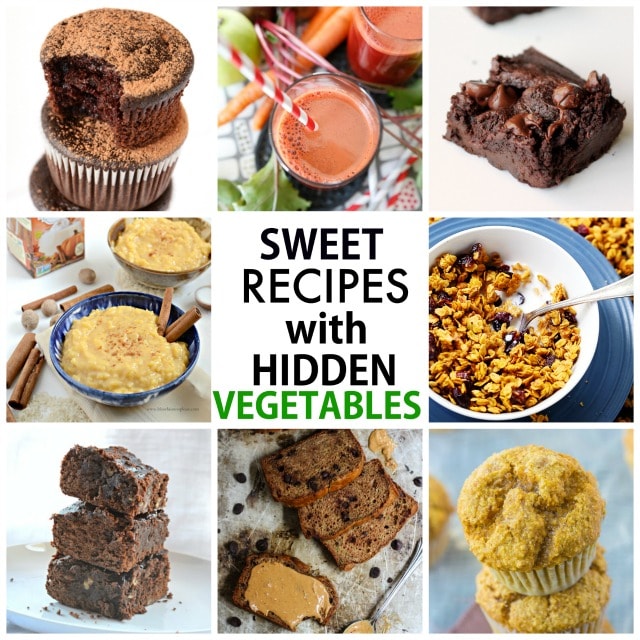 4 Ingredient Sweet Potato Brownies
Grain Free Chocolate Chip Peanut Butter Zucchini Bread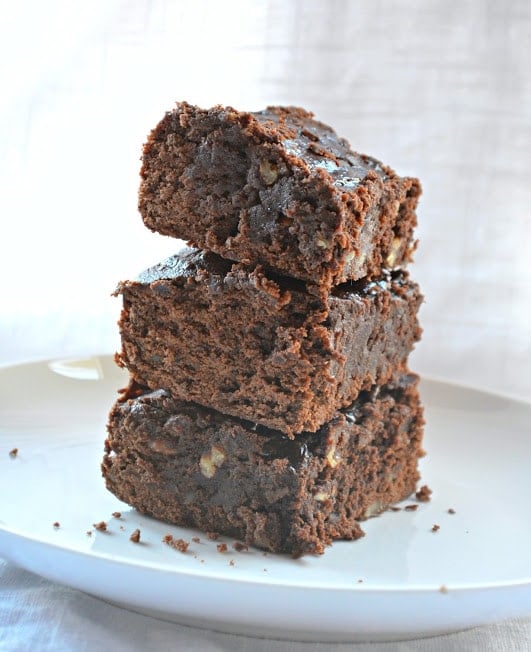 3 Ingredient Pumpkin Spice Pudding
Kabocha Squash Cake with Chai Caramel
Flourless Black Bean Avocado Brownies
Flourless Sweet Potato Muffins
Hope you all have a fantastic start to 2016- Chocolate (and veggies!) in tow!
In 2016, Arman will start practicing what he preaches and stop convincing himself that Ice Cream could technically be considered a vegetable. Swing by his blog for delicious, healthy recipes and hopefully, something green.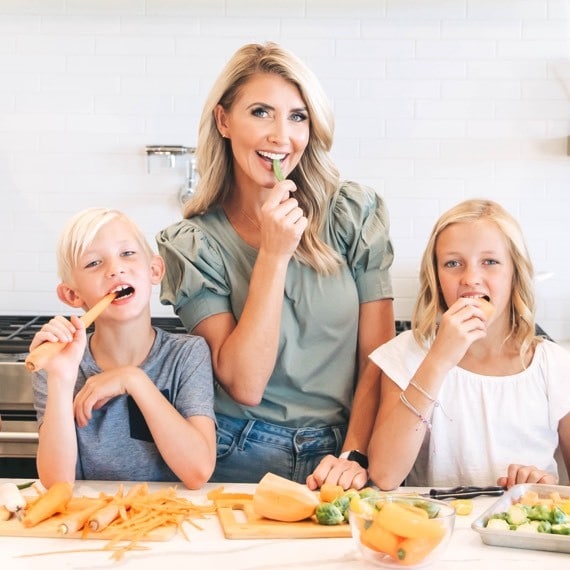 Natalie Monson
I'm a registered dietitian, mom of 4, avid lover of food and strong promoter of healthy habits. Here you will find lots of delicious recipes full of fruits and veggies, tips for getting your kids to eat better and become intuitive eaters and lots of resources for feeding your family.
Learn More about Natalie