Homemade Peanut Butter Crackers
Crackers are a favorite snack among kids.  They are crunchy, yummy and familiar.  For parents they are easy, relatively inexpensive and portable.  But sometimes the list of ingredients is less than appealing to parents.  I received a request from a reader for a substitute to the cheese in our Homemade Cracker recipe.  After a little experimenting, we came up with the recipe for these homemade peanut butter crackers.    These crackers are slightly crunchy with the creamy hint of peanut butter.   A delicious afternoon snack, travel treat, or lunch companion.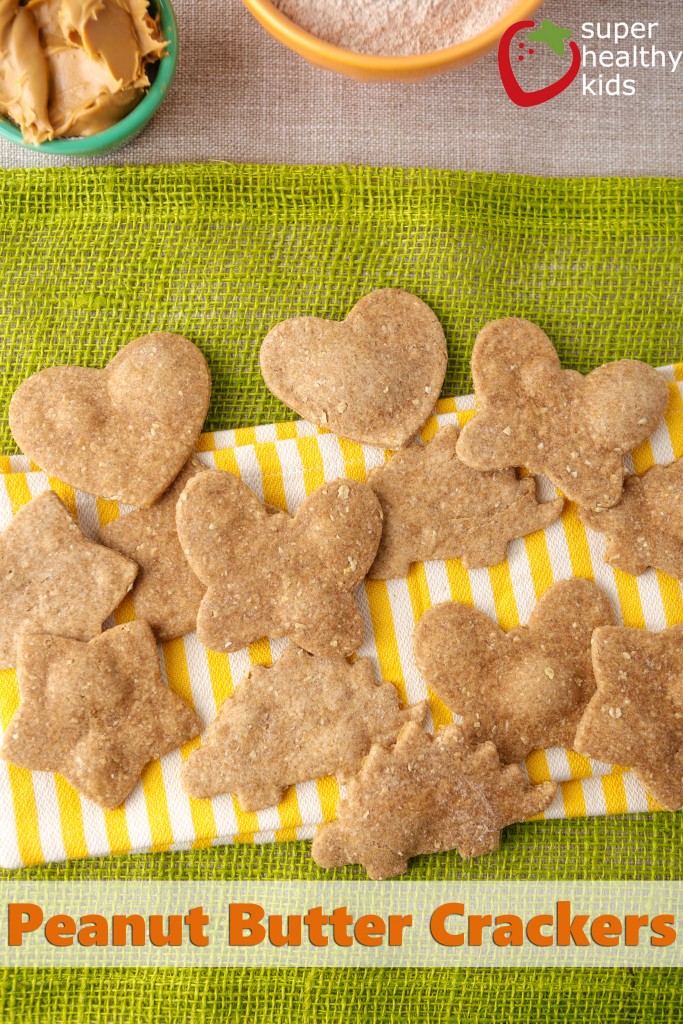 The first step is to mix the ingredients together.  You can use a food processor, a blender, or even mix by hand.  I ground my oats in my Blendtec and so I just decided to mix everything in there.  If you mix it in your blender, you will just want to pulse until it forms a dough ball. The dough should be smooth and not overly sticky.  If you feel like it is too sticky add a little more flour.
After everything is combined, place your dough on a floured surface. Roll it out as thin as possible, and use fun cookie cutters to cut out shapes.  If you just want squares, you can cut the dough with a pizza cutter.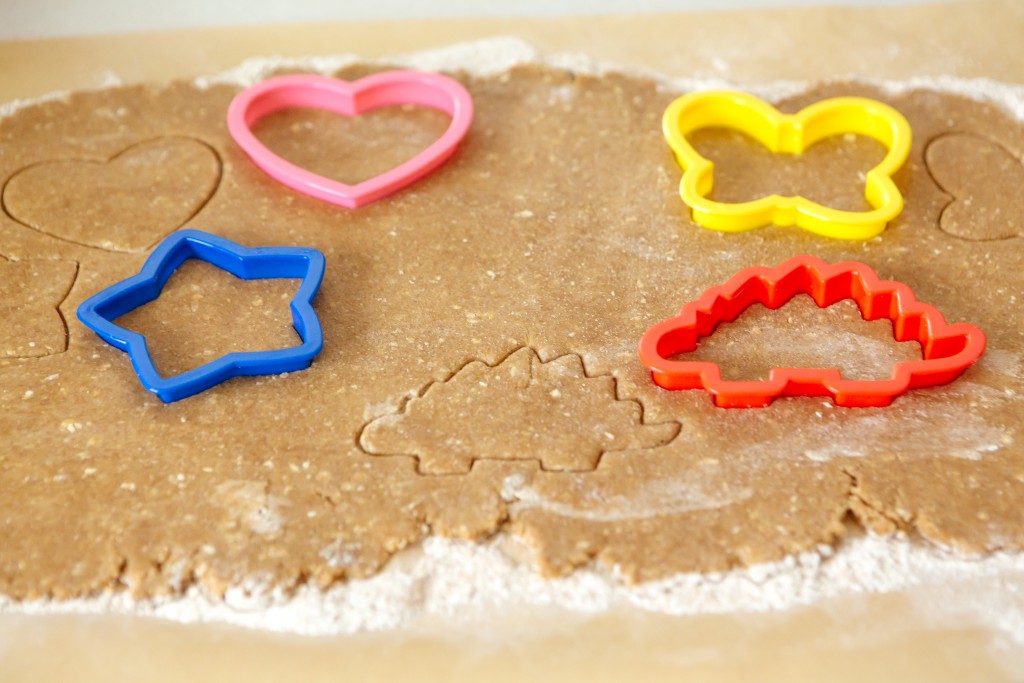 Place on an ungreased cookie sheet.  Bake in a 350 F oven for 7-10 minutes depending on how thin you rolled your crackers and how big your shapes are.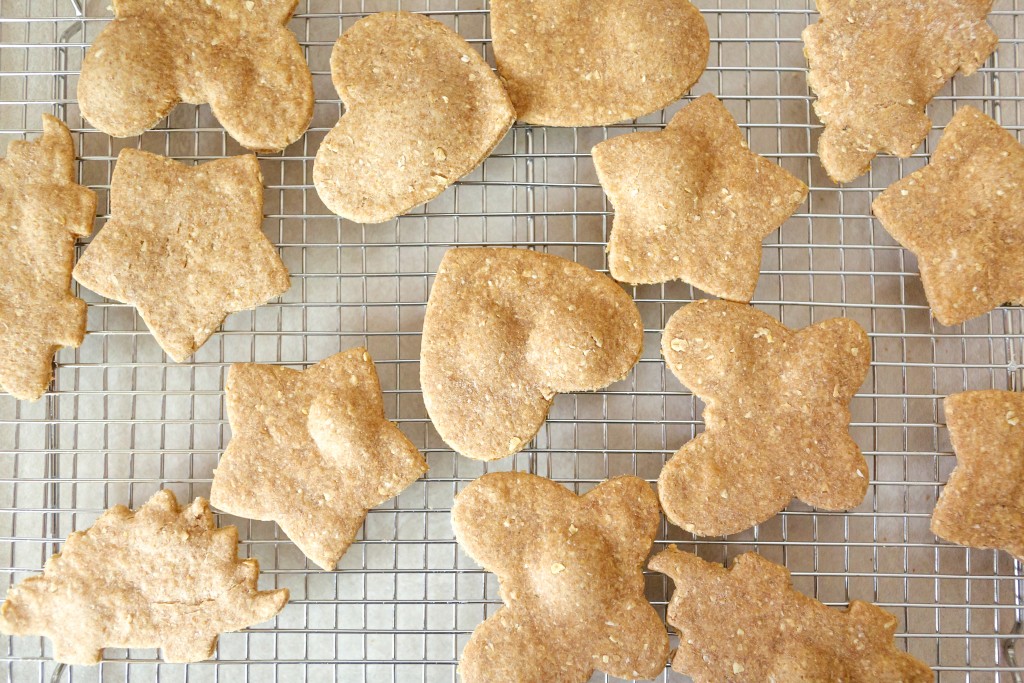 For a similar shape and size to what we made, baking anywhere from 10-11 minutes will give you a slightly crunchy but not overdone cracker.   You can store these in an airtight container (they will soften slightly) or a container that isn't airtight (to help them stay crunchy) for about a week.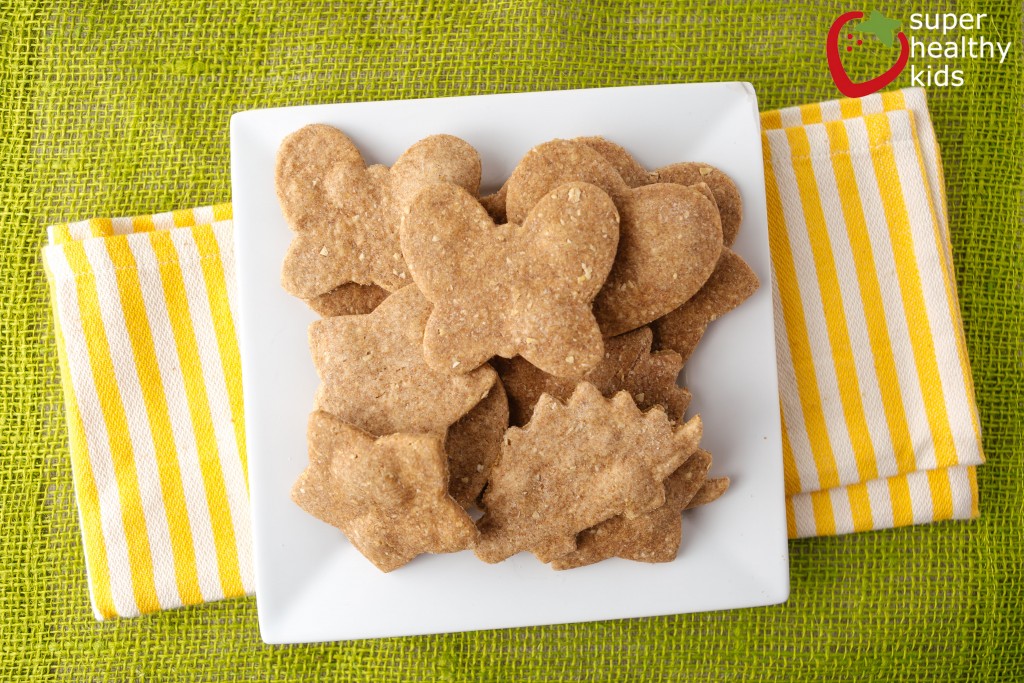 For more snack ideas, check out our meal plan memberships here! We have a new snack idea for every single day of the week!
| | |
| --- | --- |
| | Homemade Peanut Butter Crackers |
Yum
1 1/2 cups whole wheat flour
1/2 cup oats, ground
1/2 tsp salt
1/2 cup creamy peanut butter (if you like a little more peanut butter flavor you can add a bit more)
1/3 cup water
1-2 Tbsp honey
Preheat oven to 350 degrees F.
Mix together all ingredients in a food processor, blender, or by hand.
Roll dough out onto a flour surface as thin as you can get it.
Cut out shapes and place on an ungreased cookie sheet.
Bake for 7-10 minutes or until golden and slightly crisp.
Cool and serve.