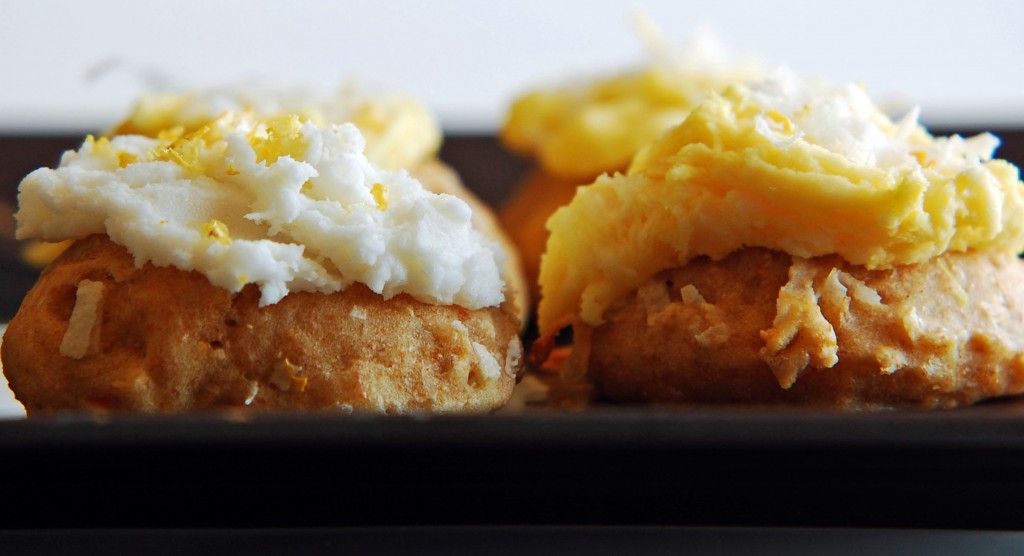 Day 3 for carrot week is what to do with carrot puree. This summer, reader Shannon sent me this email with the attached recipe, which is perfect for this week!  She said:
Hi Amy,

After reading about your bean post, I decided to substitute white beans for the shortening in my kid's favorite carrot cookie recipe.  It turned out divine!!  I will always make it with beans instead of shortening now.
Here is the recipe:
Golden Carrot Cookies Recipe
1 Cup pureed white beans
1 Cup mashed carrots (or 2 jars baby food)
2 eggs
2 tsp baking powder
¾ cup coconut
¾ cup sugar
2 cups flour
½ tsp salt
Drop 2″ apart on greased cookies sheet.  Bake 8-10 minutes at 400 degrees.
Frosting:
½ cup butter
3 Cups powdered sugar
3 tsp lemon juice
1 ½ tsp grated lemon rind
Thanks again,
Shannon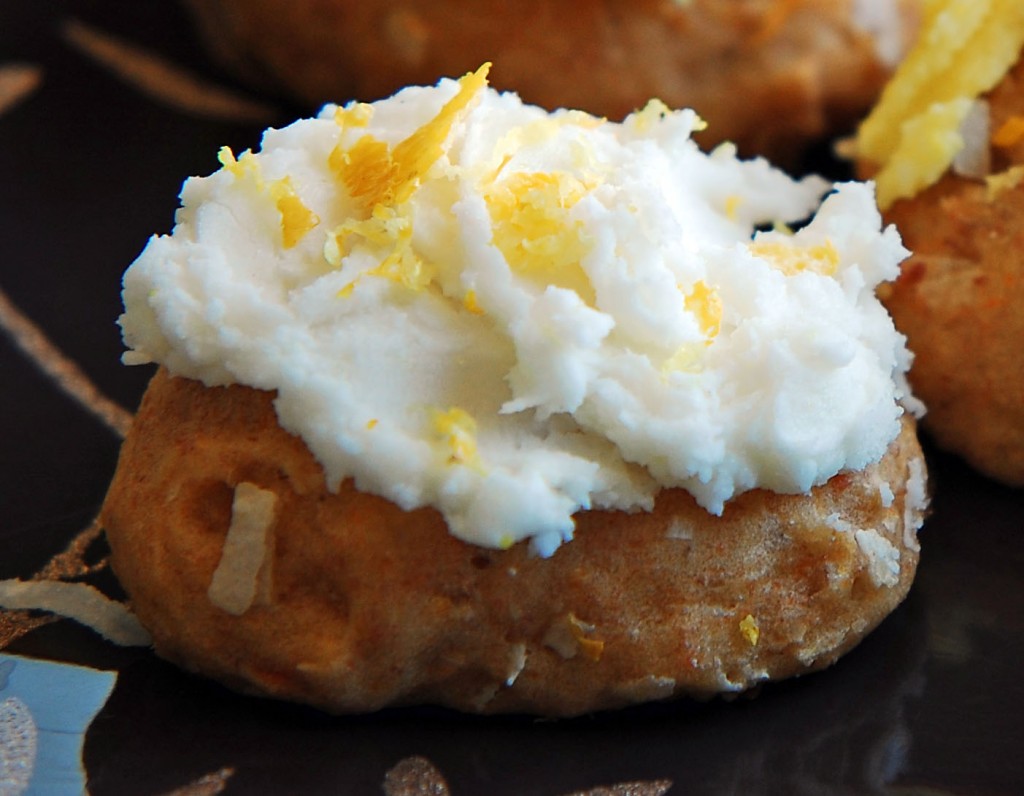 Making Carrot puree is easy!  My method is to put a bunch of chopped carrots in water, in a microwave safe bowl.  Then put in microwave for 5-10 minutes, or until carrots are easily mashed.  Then I place carrots in my mini food processor and puree.
And then of course, I freeze the carrot puree for later!  I know they look exactly like the carrot juice ice cubes, so make sure you label your freezer goods carefully.
You can add carrot puree to baked goods, pasta sauces like spaghetti, or of course use it as baby food!  What do you use carrot puree for?