The first time my kids ate this salad, their reaction was priceless!  For the first time in years of offering my kids salad at meal times, they weren't just asking for seconds, they were fighting over the last spoon full!  As a mother, I'd been waiting for that moment forever!  Of course I couldn't keep the recipe to myself after that response, I had to share it!
Kids Favorite Broccoli Apple Salad Recipe
This is my new favorite salad. Even the kids will eat a few bites. But I've been obsessed with it for about two weeks now, eating it EVERYDAY!  And because technically, there is broccoli in it, we consider it a super choice for a salad!
We believe kids should taste and try different fruits and veggies in a variety of ways.  This means roasted, raw, pureed, frozen, dried, etc.  That way, kids can learn to enjoy the taste of different foods and mature their palate in a way that will prime them for tasting and trying more.
Broccoli is great for so many reasons.  Broccoli is a great source of fiber, which many kids these days are deficient in.   Broccoli is also high in vitamin B, which gives energy to tired kids!   We love broccoli!!
This salad contains the shredded broccoli slaw, diced apples, dried cranberries, sliced almonds, and poppyseed dressing. So super delish! If I'm feeling extra hungry, I'll add some cold, leftover chicken from dinner.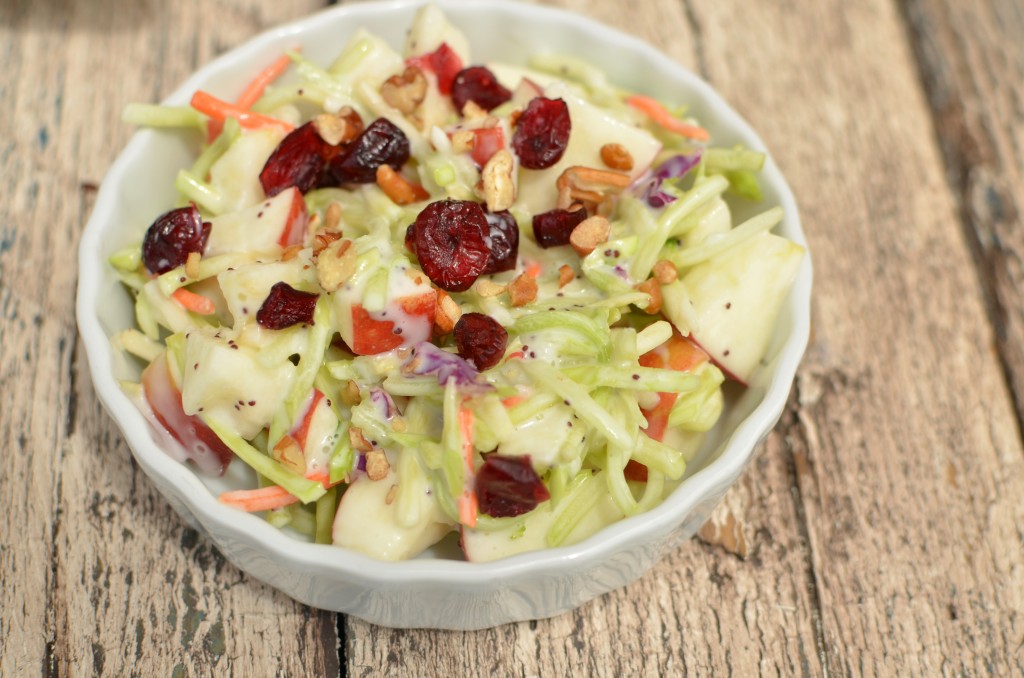 Shredded broccoli slaw can be used for so many things. We've added it to stir fry, salads, tacos, on sandwiches, in pitas, with noodles, etc.  So many ways.  You can find it in your local grocery store in the produce dept.
Come back every day for more kid friendly recipes!   For more ideas to include fruits and vegetables every day, check out our meal plan subscription!